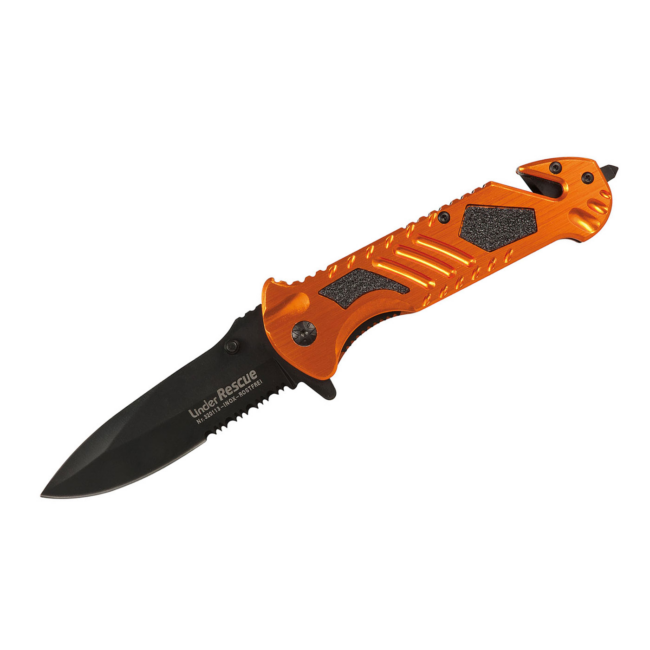 Linder Rescue Folding Knife
€21.84
Folding pocket rescue knife with black coated 420 stainless steel blade and aluminum handle.
Comes with a clip, integrated belt cutter, and glass breaker.
3 in stock
Description
Features:
Blade length 9 cm
Overall 21.6 cm
Closed 12.6 cm
Blade thickness 2.8 mm
Weight 142 g
Only logged in customers who have purchased this product may leave a review.