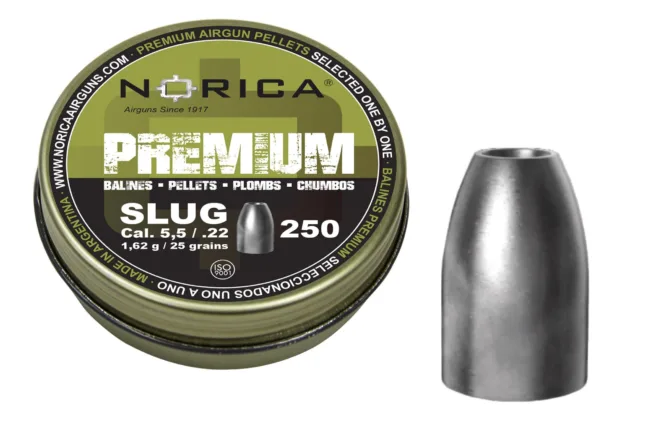 Norica Premium Slug .22 Air-Rifle Pellets (25gr)
€12.95
14 in stock
Description
Perfect geometry pellets, selected one by one through metrology and measurement systems. ISO 9001 certified.
The Slug is an all-round model with excellent aerodynamics and energy retention at long distances, providing the necessary impact for its mission.
Carefully manufactured with German technology and a special lead alloy, a strict quality control is performed with state-of-the-art machinery before the final visual inspection and manual selection is implemented.
Available in calibers 5,5mm (.22) and 6,35 (.25) the pellets are conveniently packed in a screw-cap tin internally coated with epoxy for additional protection against lead oxide.
Additional information
| | |
| --- | --- |
| Type | .22 Premium Slug |
| Caliber | .22 |
| Grain | 25gr |
Only logged in customers who have purchased this product may leave a review.