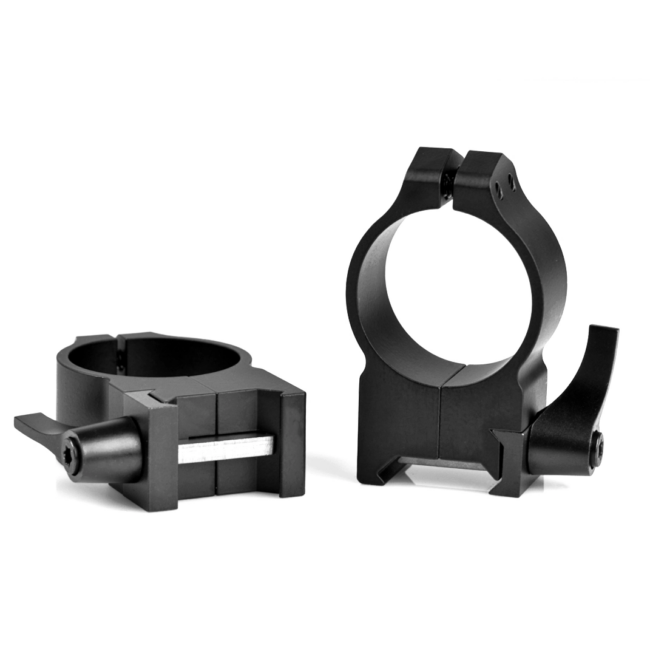 Warne – 215LM Warne 30mm High Matte Rings
€132.00
Incredible holding power and elegant profile Warne Maxima rings have proven to be the strongest scope rings on the market. The vertically split design offers robust simplicity and ease of installation. American-made quality and precision at an affordable price make Warne Maxima scope rings the best in their class.
1 in stock
Description
The Maxima QD Rings sport the unique Warne index-able lever system, which allows the user to remove the optics from the rifle and then reattach it without the loss of zero and allows the location of the lever to be indexed once the rings are affixed to the bases. After the levers are tightened, simply pull out on the lever, turn it to the desired location then let it snap into place. When used on the all-steel Warne Maxima Bases, we guarantee to return to zero accuracies when removing and reattaching the optic. Also unique to the industry, the Maxima QD Rings have a square stainless steel recoil control key. This ensures a positive recoil engagement surface across the entire face of the recoil slot in the base. The recoil control key guarantees that the rings will not shift or move under fierce recoil and also protects against peening or swaging when mounted on aluminum bases. The finished rings are assembled with four quality Torx style T-15 socket cap screws for strength and durability.
• Return to Zero Guaranteed, quickly detach and reattach the Maxima QD rings with no loss of zero.
• Square recoil control key for positive engagement of ring to base.
• Index-able lever allows placement of the levers in any position desired.
• Rings securely mount around scope using 4 Torx style T-15 socket cap screws
Only logged in customers who have purchased this product may leave a review.