SALE!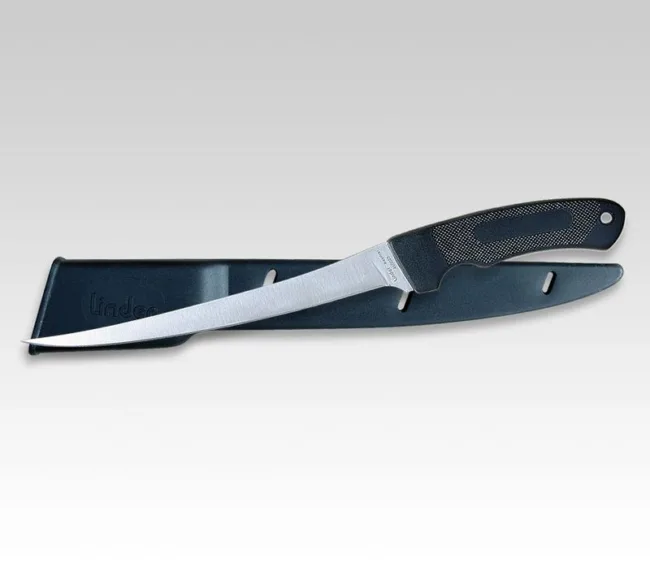 Linder Large Filleting Knife
Linder filleting knife with stainless blade. Elastomer handle, plastic sheath with clip. Blade length 23 cm.
With this long thin filleting knife it is a breeze to fillet fish. The elastomer handle does not slip away even with wet, slippery hands and is easy to clean.
Technical details
Blade material: 1.4110 steel
Blade length: 230 mm
Blade thickness: 1.50 mm
Total length: 357 mm
Handle Material: Elastomer
Grip length: 127 mm
Weight: 105 g
12 in stock
Only logged in customers who have purchased this product may leave a review.